An unusual and delicious recipe: basmati rice with sweet and sour vegetables will make you bring to the table a tasty dish prepared with a few simple ingredients
Recipe Rice with Sauteed Sweet and Sour Vegetables
An unusual and tasty recipe for recovering leftover vegetables in the fridge in a simple and tasty way. With the help of the sweet and sour sauce, or basmati rice with vegetables will have an exotic touch that will conquer the whole family's palates. Let's see how to prepare it.
Recipe Rice with Sweet and Sour Vegetables
Basmati rice is a particular rice quality with an elongated and tapered shape widely used in eastern countries. The vegetables described in the recipe can be changed according to the ones you have in the fridge, as long as you keep the right quantities.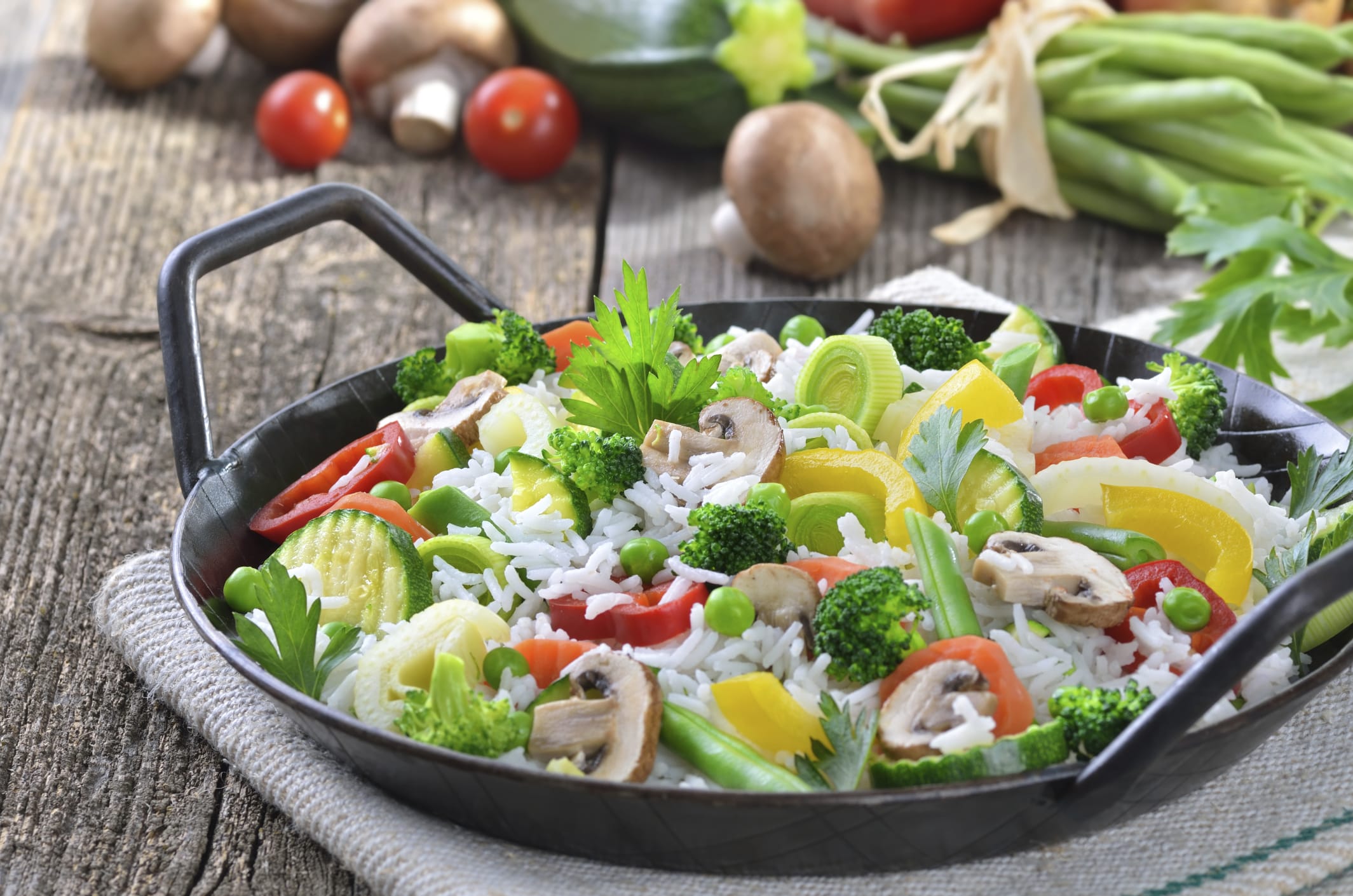 Ingredients:
250 grams of basmati rice
2 teaspoons of turmeric
1 onion
2 courgettes
2 carrots
200 gr of cauliflower
200 gr of champignon mushrooms
100 gr of cabbage
100 gr of cashew nuts
2 tablespoons of sesame seeds
2 tablespoons of extra virgin olive oil
For the sweet and sour sauce:
1 tablespoon of rice vinegar
2 tablespoons of sugar
3 tablespoons of soy sauce
Method:
In a saucepan, boil the rice with plenty of water, season with salt, and drain;
Season the rice with turmeric, sesame seeds, and extra virgin olive oil.
Wash and julienne all the vegetables;
In a large pan, sauté the onion cut into strips with the oil;
Cook all the vegetables and mushrooms over high heat for 5 minutes;
After this time, add the sweet and sour sauce and continue cooking over moderate heat;
Toast the cashews add them to the vegetables;
Once cooked, the vegetables served on the table with basmati rice.
Adapted and translated by Wiki Avenue Staff
Sources: Non Sprecare