When we talk about hummus, we usually refer to the classic chickpea cream so dear to the Arab culinary tradition. Still, the classic recipe boasts some interesting variations on the theme, with changes that touch not only the side ingredients but also the main legume, which is replaced in favor of other options.
One of these is bean hummus, which is declined into white or black bean hummus, depending on the flavor and scenographic preferences. This recipe is good with various beans, as long as it has been previously boiled and softened.
You can boil at home or even buy the legumes in jars or canned, ready to use. As for the proportions, for about 430gr of beans already drained from the cooking water or from soaking the package, we will need 2 tablespoons of olive oil and 2 of lemon juice, plus one of white vinegar.
To complete the list of ingredients, a large, finely chopped beak of garlic, a few slices of onion (optional), also well chopped, half a teaspoon of cumin, and a pinch of chili powder. You can add salt if needed at the end of the preparation.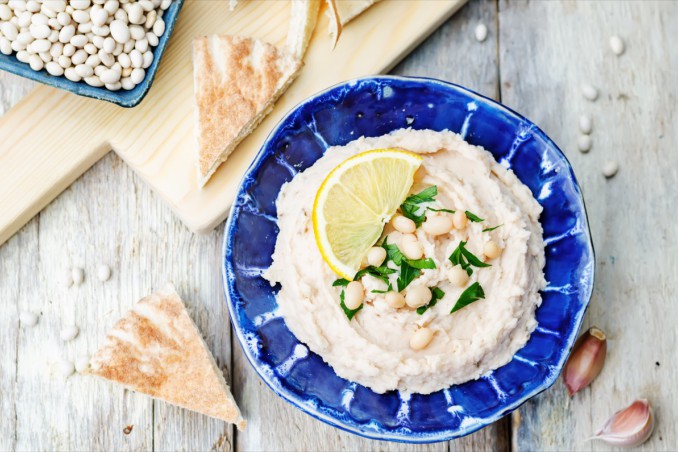 To make white or black bean hummus, pour all the ingredients into a blender or food processor with the appropriate blades fitted, then run the machine until the mixture is smooth and without lumps.
If you use the blender, it will be better to gradually start with the pulse system to gradually lower all the ingredients. Otherwise, you risk that the blade will only touch underneath, leaving the upper part more lumpy.
Transfer your bean hummus in a glass or ceramic container, taste it and eventually season with salt, after which, let it rest for at least half an hour in the fridge, covered with the film for protection. When ready to serve, pour a little oil on top.
Adapted and translated by Wiki Avenue Staff
Sources: Donnnad