Want to make a delicious pineapple salad but don't want to add chicken to it? Our original recipe will help you out. This salad is prepared with fresh vegetables, boiled eggs, and spicy yogurt dressing, so it is suitable for vegetarians.
Time for preparing
Calorie content
Ingredients
300 g pineapple
4-5 boiled eggs
1 small red onion
A small bunch of cilantro or parsley
1 salad cucumber
1 chile
For refueling
200 ml thick yogurt
1 tsp curry
Salt and pepper to taste
1-2 tablespoons olive oil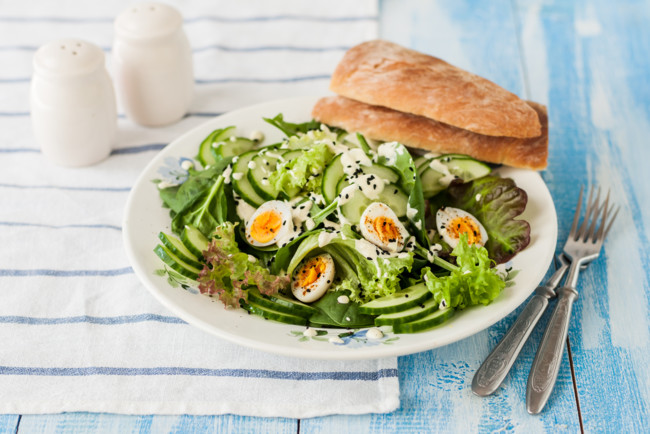 Cooking method
Mix all ingredients for the dressing.
Dice the pineapple and cucumber.
Peel and cut the eggs into quarters.
Chop greens and chili. Finely chop the onion.
Combine all the ingredients for the salad, season with the sauce, stir, and serve.
Useful advice
Yogurt in the recipe can be replaced with not too fatty sour cream.
Adapted and translated by Wiki Avenue Staff
Sources: Today Lifestyle