One of the most pleasant delights of pastry is undoubtedly whipped cream. Excellent for soaking strawberries, for a classic hit and run dessert, the cream is also a precious ingredient for filling of our desserts or even decorating them with frothy white tufts, similar to pretty sugary clouds.
However, whipping cream is not as obvious as it may seem, especially if we are dealing with a professional product, often devoid of the thickeners and emulsifiers. The ingredient lists of supermarket liquid cream are rich.
One of the main problems with cream is, in fact, that it does not mount or, even worse, disassembles quickly. The main problem is usually one, the temperature of the product. Whatever method you choose to whip the cream, make sure it is cold from the fridge.
What makes the cream come apart or doesn't whip it at all is the heat. This is why, even when we choose the means to turn it into the snow, we should be careful to opt for tools that do not heat up too much, such as steel immersion whisks, where the blades, after a few minutes, can become hot.
How to whip cream by hand
To whip the cream by hand, the perfect way is the classic hand whisk. Pour the liquid cream into a ceramic or glass bowl, then beat it by holding the whisk at 45 degrees. The tool should be moved energetically in a circular motion for a few minutes until our cream is well-whipped.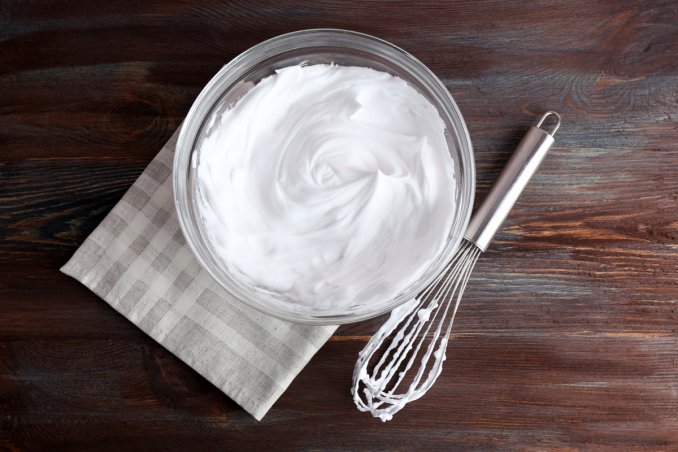 The whisk and bowl must be kept in the fridge until it is time to whip the cream to ensure optimal results.
How to whip cream with the planetary mixer
Also, in this case, keep the planetary bowl and the whisk tool in the fridge. Pour the liquid cream and whip for a few minutes, keeping the planetary mixer at medium speed, increasing when the cream is semi-firm.
If you need to sweeten, add powdered sugar or sugar syrup in the first phase when the cream is not completely stiff.
Adapted and translated by Wiki Avenue Staff
Sources: Donnad