Who among us has not enjoyed, as a child, some good candy jelly? Mothers always keep some with them, place in some bag, and pulled out when needed. In certain situations, they can be precious! Tasty, fun, and colorful fruit jellies are perfect for the little ones and delicious for adults who need a pinch of sweetness.
You can use any fruit juice to prepare them. Among the most suitable is pineapple, strawberries (after having centrifuged them and after filtering the juice), and orange (filtered).
Ingredients
100g fruit juice
100g of sugar
Juice of 1 lemon
20gr of pectin
12gr of gelatin in sheets
To garnish
Snowdrop powdered sugar
Fruit jellies, the recipe
Put the gelatine leaves to soak in cold water for about ten minutes. Then put a saucepan on the stove over low heat, fruit juice, lemon juice, pectin, and sugar, until everything dissolves. Then continue stirring for a few minutes, and finally turn off the heat.
Add the well-squeezed gelatin and let it dissolve, then let it cool for about 8 minutes, stirring occasionally.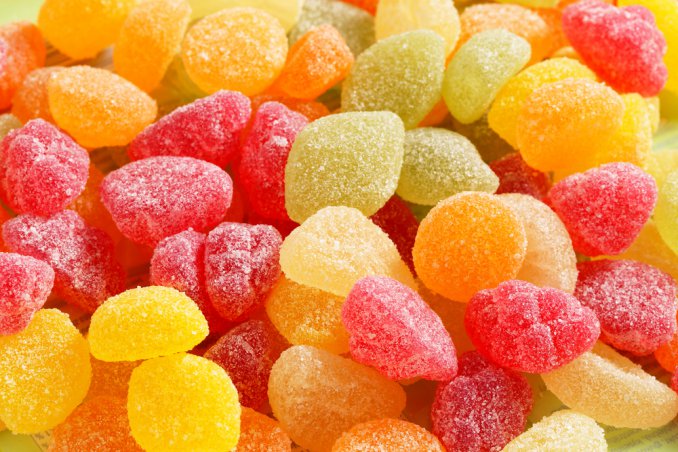 At this point, all that remains is to pour them into silicone molds (there are heart, star, and teddy bear-shaped ones) and place them in the fridge for at least 5 hours.
Before extracting the candies, try to see if the jellies are solid and then extract them one by one, pushing gently from underneath.
If you want to eat them immediately, put the icing sugar, and serve. If you want to keep them, do not put the sugar; put them in an airtight container and put them in the fridge. They will last about ten days. If you have to transport them, be careful of the temperature; they melt easily with heat.
Recommended; you can give them a gift at the end of the party organized for the little ones. Just put them in a cellophane bag, decorate it with a bow and personalize it with a tag and the name of the child to whom it will be given.
Adapted and translated by Wiki Avenue Staff
Sources: Donnad