Removing oil stains from fabrics is not very exciting, but it is necessary to see the clothes sanitized and perfectly clean. So let's not be discouraged and act on the stain before washing clothes.
One grandmother's remedy for removing oil stains from clothes is to use castile soap. At first, for the operation, do not use water, but rub the piece of soap on the stain of the dry garment, then continue to intervene on the stain by rubbing two edges of the affected area against each other.
After a while, add some water and continue scrubbing the parts of the fabric, rinse and do a first backlight check to see if the stain is gone or not. In the first case, proceed with washing according to the garment. Otherwise, let it dry and start over.
The stain may still be there after washing, so repeat the steps. Of course, for this solution, it takes energy and also a little patience.
Alternatively, you can take a stain remover suitable for oil stains and the type of fabrics and have it act according to the instructions, possibly, if indicated, after having done a first dab of the stain with a cloth.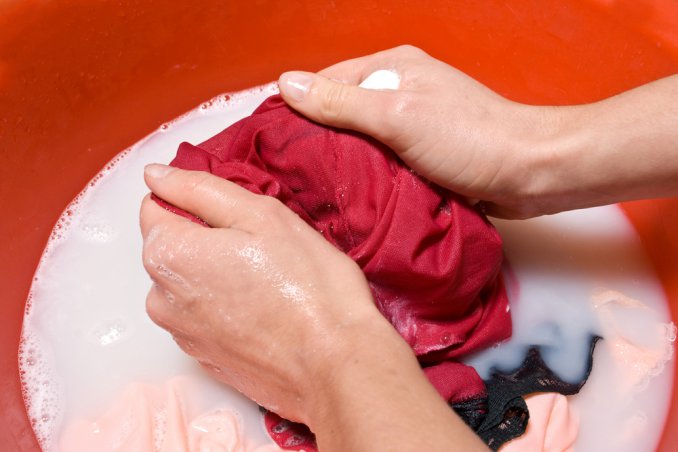 In any case, to remove oil stains from clothes, it is preferable to spend some time doing a pre-treatment before moving on to washing either by hand or in the washing machine; once the stain is off we can wash our clothes by the most suitable methods.
Of course, the sooner we work on oil stains, the better. Immediately, among the grandmother's remedies, we find the talcum powder to be left on the stain for about a couple of hours and removed with a brush.
Adapted and translated by Wiki Avenue Staff
Sources: Donnad