Coloring with crayons is one of the most popular pastimes for children. Taken as they are to create their drawings at school, they can find themselves with the stained apron. Once at home, you can still run for cover, with a few tricks.
Here are the tips for removing crayon stains, considering that even a few steps may be enough to get an excellent result.
– Check where the wax stains are fixed.
– Wait for the pastel stain to dry before proceeding.
– Put the apron in the freezer and wait for the stain to harden.
– Once out of the freezer, use a small knife to scrape off the crayon.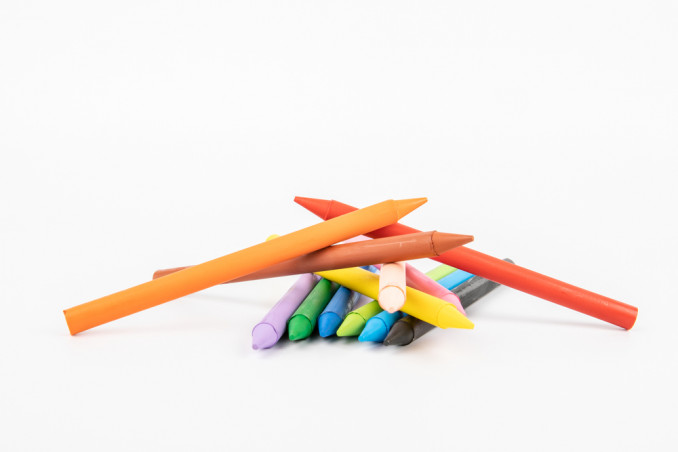 – Keep the fabric taut with the help of your hands.
– Remove the scrapped pieces with a damp sponge before continuing.
– Place the apron area between two white paper towels.
– Put the iron at a low temperature, keeping it still on the napkin with the stain underneath, without swiping back and forth to avoid spreading the wax on other areas.
– Spray some stain remover to absorb the color and leave it on for five minutes.
– Switch to hand washing by rubbing to remove residues, using hot water if the apron is white, and warm water if the apron is colored.
– If you want to use the dryer, first make sure that any residue has been removed. Otherwise, the stain will be permanently fixed by the heat without the possibility of recovery.
Adapted and translated by Wiki Avenue Staff
Sources: Donnad