Cleaning the house's surfaces and household linen is increasingly popular, especially they come into direct contact with skin and mucous membranes. Certainly, cleaning cushions with bicarbonate is a growing trend in this sense, also focusing on the deodorant power of this product and its whitening virtues.
Also, baking soda can be used to pre-treat any stains, making hand or machine washing even more effective. If we have pets at home, even the fabric beds and mattresses can be easily deodorized with baking soda, a quick solution for refreshing the beds of our paw friends between washes.
To clean the pillows with baking soda (not the memory foam ones, which need special care), there are two ways, depending on the level of dirt to be treated and the hygiene needs. In case you want to remove bad smells, pour the powder evenly over the entire surface of the pillow and leave it to act for half an hour before vacuuming.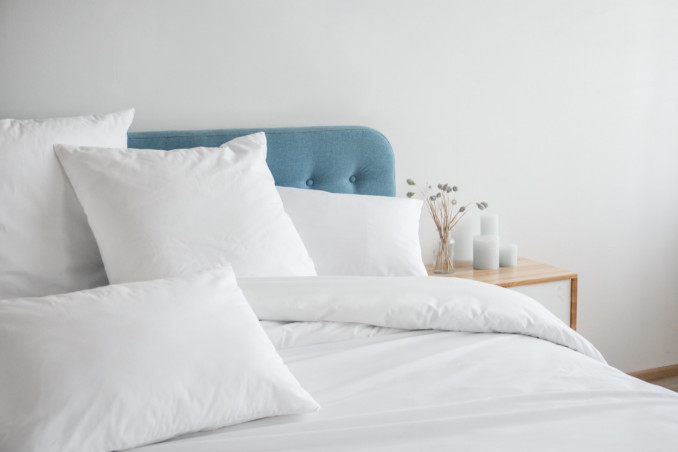 Baking soda can absorb humidity and unpleasant aroma from fabrics in a simple and dry way. This can be very useful if you couldn't use the water for a more thorough wash or didn't have time to dry the pillows after soaking them in soapy water thoroughly.
The second strategy to clean the pillows with bicarbonate: create a cream with bicarbonate and a little demineralized water. With a clean cotton cloth, take a little bit of product and dab on the fabrics, rubbing with circular movements if there are stains.
As in the first case, even now, leave the product on for half an hour, after shake off the baking soda, which will have dried slightly, then vacuum. If you use the dough as a pre-treatment, avoid vacuuming and put the cushions directly in the washing machine to wash them.
Adapted and translated by Wiki Avenue Staff
Sources: Donnad