You don't need a carnival party or fairground to enjoy candy floss. You can do it directly at home, without the need for a car, making not only children happy, choosing flavor and color according to their tastes. All you need is a thermometer for sweets and an old whisk. Here is how to make homemade cotton candy.


Ingredients

200ml of water, 1 pinch of salt, 250g of granulated sugar, 2 drops of liquid food coloring, 175g of corn syrup.
Process
First of all, adapt an old manual whisk by cutting the area at the top, thus leaving the metal wires free.
To be placed on a medium heat stove in a huge pot, add the sugar, corn syrup, water, and salt. Stir and leave the pot uncovered until the sugar has dissolved completely. Use a thermometer for cakes, measure the liquid's temperature, and reach 160° C.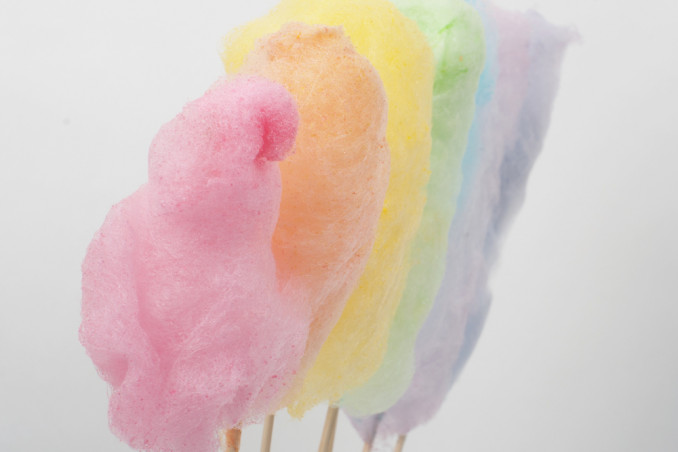 Once the liquid reaches the desired temperature, turn off the stove and place the pan in a bowl of cold water to stop cooking. Then add the dye and mix well until the ingredients are well blended. Then insert the whisk, pull up some of the mixtures, move the whisk in a zig-zag pattern on a sheet of baking paper to create sugar threads. Repeat several times, moving the whisk back and forth to have different threads.
At this point, arrange them gently, giving them a nest shape, and serve them in bowls; otherwise, roll the threads around the skewer sticks, but you have to do it immediately otherwise the sugar will flake. Serve immediately.
Adapted and translated by Wiki Avenue Staff
Sources: Donnad