The classic Italian pizza dough is made with yeast. It can be both thin and lush. But if you're looking for a quick recipe for pizza dough, knead it with kefir, no yeast added. Such dough can be frozen for future use in balls or rolled and stacked on top of each other, covering each base with parchment.
Time for preparing
Calorie content
Ingredients
250 ml of kefir
2 chicken eggs
2 tbsp olive oil
1/2 tsp salt
1 tbsp Sahara
1 bag of baking powder
2 cups of flour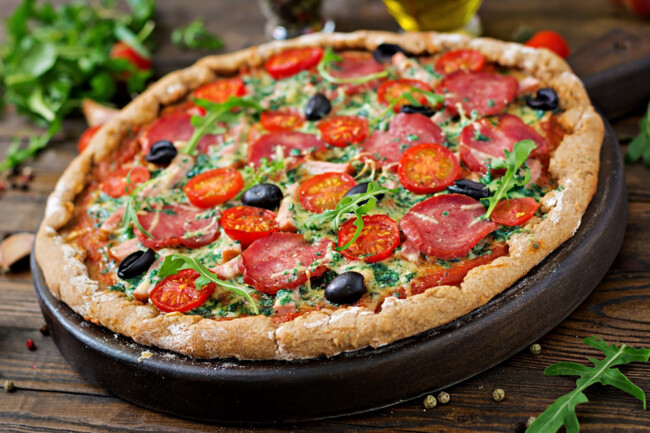 Process
Beat eggs with salt, gradually adding butter.
Mix kefir with baking powder separately.
Combine both mixtures in a large bowl.
Gradually add flour and knead a dough that looks like plasticine.
Roll out and place on a baking sheet. Add the filling to your liking.
Adapted and translated by Wiki Avenue Staff
Sources: Today Lifestyle