This sauce is Ideal for accompanying meat and fish; tartar sauce has mayonnaise as the basic ingredient. Its preparation includes fresh yolks and firm yolks that must be whipped, to which vinegar, wine, oil, cucumbers, capers, tarragon and parsley will then be added.
In particular, the ingredients for about eight people are; 2 boiled eggs, a teaspoon of gherkins, 2 tablespoons of parsley, 1 tuft of tarragon, 1 tablespoon of mustard, 2 tablespoons of vinegar, 2 dl of oil, salt and pepper.
Preparation
1 – Start by finely chopping cucumbers, capers, parsley, and tarragon. Meanwhile, if you haven't done so already, harden the eggs in boiling water. Separate the yolks from the eggs, put them in a bowl, and add white wine, salt, and pepper.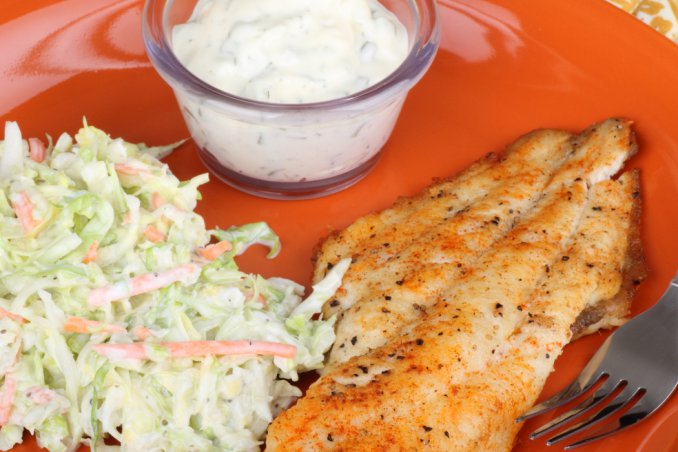 2 – Work the egg yolks using a wooden spoon to mix all the ingredients. At this point, add the egg yolks and start whipping, possibly using an electric whisk. Also, add the oil without stopping using the whisk.
How to finish
The sauce, after adding the oil, should have a creamy consistency. Add and incorporate the cucumbers, parsley, capers, and tarragon, previously chopped.
Remember to be careful when pouring the oil; the operation must be done without pouring too much at once and always continuing to turn on the same side.
Adapted and translated by Wiki Avenue Staff
Sources: Donnad.'