If you love lemon's scent, the essential oil is the ideal solution. It has several properties, and you can use it in case of skin with impurities, brittle nails, stomatitis; it can also help with migraines, ear infections, and bleeding. It also improves mood and generates a state of calm and tranquility. In addition to being used for the care and beauty of the body and skin, it is also widely used in the food, cosmetic and pharmacological fields.

You need
200 ml of extra virgin olive oil.
200 ml of almond oil.
5 organic lemons.

Method
Peel the lemons, only the yellow part of the peel, and let it dry one day if near a heat source, three days if it is summer.

Get a glass jar, sterile, large enough to hold the oils and peels. Once the rinds are dry, put them in the container, add the olive oil, and put them sweet to the brim.

Once this is done, close the jar with the lid and wrap it with aluminum foil. Store it in a dark, cool, and dry place.

Let it rest for about 30 days and mix every 2/3 days by squeezing the skins with a spoon.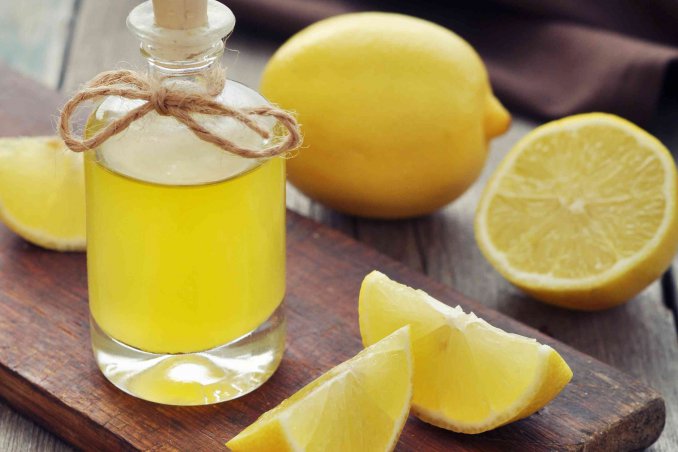 After the necessary time, filter the oil, squeeze the skins again, and put everything back into the jar, leaving it to rest for another 15 days.

After that, remove the skins, filter the oil, and divide it into cruets or jars according to the use you will make of it.

At this point, the lemon essential oil is ready.
Also, use it as an anti-cellulite treatment, in facial cleansing, to flavor foods, drinks, and spirits and put it in a room diffuser; it helps disinfect and gives the feeling of cleanliness.
You can also add a few drops to the conditioner; it has a restorative effect and gives shine to the hair. It is also excellent as a remedy against dark circles, soak a gauze with two drops of lemon oil and almond oil, apply to the eye area, massage well, and in this way, you will also revitalize the eye area.
Adapted and translated by Wiki Avenue Staff
Sources: Donnad