A real delight: once ready, serve them with homemade mayonnaise or fresh vegetables in pinzimonio
Nutritious, healthy, and simple to prepare, broccoli meatballs are a real delicacy. Ideal as an appetizer or main course, especially if accompanied by mashed potatoes or a mixed salad, and a perfect dish for those who follow a vegetarian diet. Broccoli is packed with important nutrients that make it a food to bring to the table often during its season.
Fried Broccoli Meatballs Recipe
And if all these good reasons are still not enough to convince you to prepare these delicious broccoli meatballs, here is one in perfect "don't waste" style: they allow you to recover leftover stale bread. 
How about? Have we convinced you? If the answer is yes, and we are sure of it, here's how to proceed to prepare lots of tasty broccoli meatballs.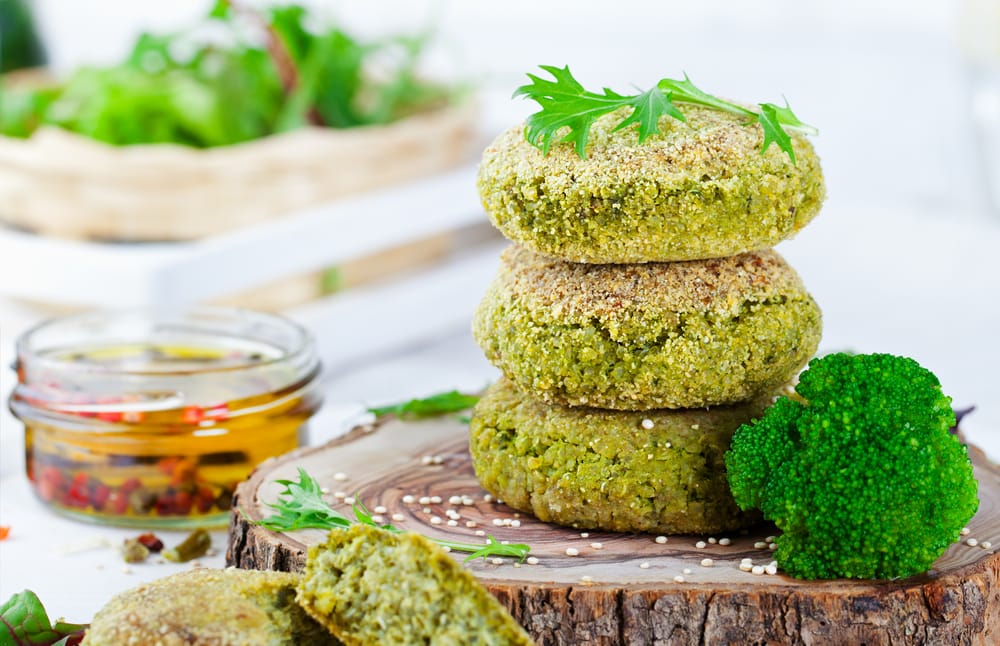 Ingredients
The stalk of two broccoli
1 clove of garlic
A ladle of broth
2 slices of stale bread
2 eggs
A handful of grated cheese
nutmeg
Extra virgin olive oil
Salt and pepper
Preparation
Cut the stems into cubes and sauté them in a pan with the garlic and a tablespoon of oil for about 5 minutes. Remove the garlic and sprinkle with the broth: alternatively, use the cooking water from other vegetables or simply water. Cook over low heat for 10 minutes, until the broth is absorbed. Remove from the heat and let it cool.
Moisten the bread and crumble it with your fingers. In a bowl, add an egg, cheese, half of the crumbled bread, salt, pepper, and grated nutmeg to the stems—mix and, as soon as the mixture is homogeneous and compact, form balls.
Pass the balls first in the remaining lightly beaten egg and then in the remaining crumbled bread. Brown the meatballs in a non-stick pan with a little hot oil. The meatballs will be cooked as soon as they are golden on all sides.
Advice
Accompany the meatballs with fresh vegetables in pinzimonio, homemade mayonnaise, or other sauces to taste. If there is no bread leftover, replace it with potatoes. Instead of grated cheese, use fontina.
Adapted and translated by Wiki Avenue Staff
Sources: Non Sprecare