Video calls can turn into a nightmare. You ask ''will l be fine, will the light be the right one? Is the ideal location near the window or a light source?" The doubts that torment you are numerous. Here are the basic tips to help you out.

You need to show that you are as clean, organized, and smart as possible (especially if it is a video that is related to work). Wear a blouse or sweater in a color that flatters your complexion to look great, at least in the upper body area. To help you, even the home strategies regarding light sources, position, and makeup.
Since the webcam can distort expressions and features, it is good to put yourself at a certain distance looking at it from the bottom up. Then, adjust with the light that is always different throughout the day; never from behind but always in front of you, and if it is an electric lamp, it is good to place it behind the screen. This is to avoid looking pale or even "ghostly."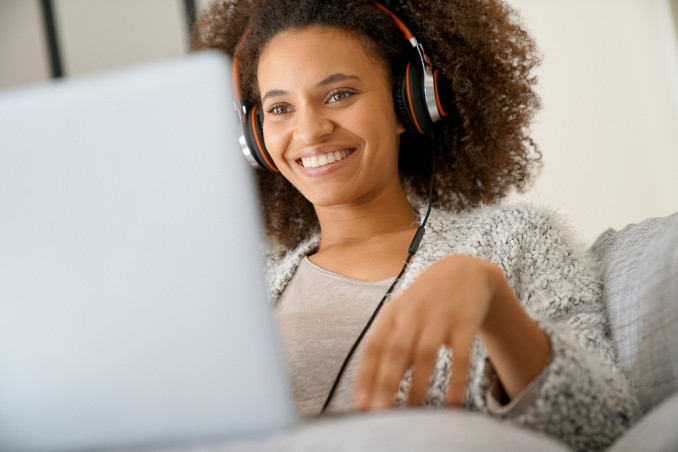 What about face makeup? As a foundation, choose a medium coverage solution that illuminates the skin and does not produce the opposite effect. Add a highlighter veil where needed (eye contour and in the areas around the nose), and do not overdo it in eye makeup; just a line of pencil, even shaded, and some volumizing Rimmel.
As for the mouth, better opt for the nude solution. For the hair choose a collection solution that slims the face and gives that tidy touch ideal for any call. If the call is with family members, you can also leave the hair free and loose.
Adapted and translated by Wiki Avenue Staff
Sources: Donnad