The wires hanging in homes are never lacking, especially if you have created a smart working position or have a television corner combined with a play station or decoder. How can they be hidden?
There is nothing worse than having cables and wires in plain sight in your home. Do you also have that skein behind the television, punctually connected to the decoder, the PlayStation, the stereo system, or some other ingenious technological object? Here is how to hide them.
Whether you're setting up your home office or game room, you are bound to face the obstacle of tangled and unsightly cables. Fortunately for you, there are ways to hide them. A clever trick is to use a staple gun to fasten the wires under the desk or along the furniture leg.
Several solutions cover bulky modems and routers, such as hiding them inside book covers or in a woven basket. Here are some tips.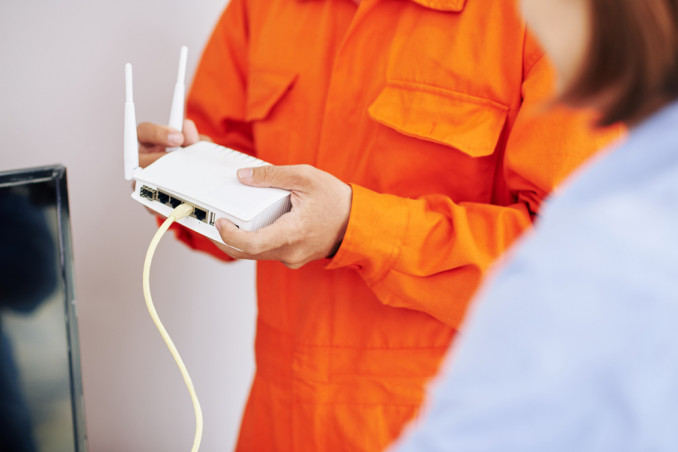 Felt Organizers; Make some lovely felt organizers for your little cables, like your cell phone charger. They also prevent threads from tangling.
Smart Library; All cables needed to connect the nearby entertainment system are hidden in this library. The wires are stuck behind the carriers, while the router gets confused between the books.
Woven basket; Using a basket, perhaps closed, with holes on the sides allows you to collect the threads and pass them through. This way, they are hidden but still functional.
Book for router or decoder; To hide these accessories, you can use hard book covers if they are not too big. Fear not; the pages of the book will remain intact if removed correctly!
Adapted and translated by Wiki Avenue Staff
Sources: Donnad