Furnishing with glass is a way to give your furniture games of transparency, brightness, and color. In fact, glass is a versatile material used in abundance as a finishing touch to the whole. Glass is the chosen material, especially when you want to give more light and brightness to a slightly dark environment.
The use of glass
In addition to the house's decorative elements, glass can also be used structurally to provide continuity of the house itself to give the interiors (or exteriors) a decidedly more modern and practical air.
The sliding glass walls, for example, are the new fashion useful for separating the kitchen and living room, often joined for reasons of space, in two apparently separate environments, but united by the same light and therefore made brighter.
The same leap in quality is also exploited by the staircase steps leading to the upper floor, where the structure can be chosen in its glass and metal variant to make the occupied space much more airy and bright.
Finally, the shower enclosure reinvented in the most diverse shades and treatments of frosted (and non-frosted) glass that guarantees total respect for privacy and effectively shielding the vision only where it is needed. The smooth satin finish to the touch and resistant to scratches and fingerprints, this new glass technology is widely used for showers, doors, and partitions.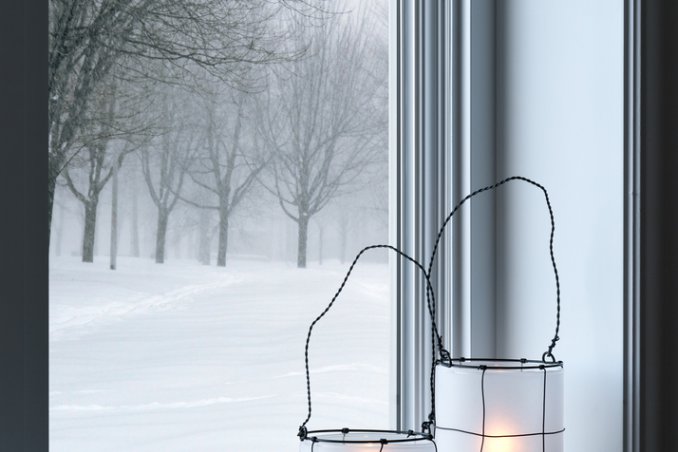 Characteristics of glass
Furnishing with glass allows you to indulge yourself with different shapes and colors. The extra-clear and transparent glass are ideal for lovers of a classic style, especially if used in the living room for important chandeliers, preferably with crystal drops.
The houses with modern furnishings, on the other hand, prefer lacquered glass, also known as colored or painted glass, which is mainly suitable for rooms such as the kitchen, but also on a table with a colored glass top, perfect for giving a touch of color.
Murano glass
Instead, another type of glass is that of Murano, a refined technique to which the interior details of an elegant home are reserved.
The refined processing technique makes Murano glass a particularly versatile material and perfectly suited to marry a classic style and one already rich in crystals and mirrors. It is always good to overdo it among the furnishing accessories; choose the famous chandeliers or furnishings to be expertly mixed with an extremely sober and minimalist style.
Adapted and translated by Wiki Avenue Staff
Sources: Donnad