Do you ever enjoy marshmallows, the sugar cylinders so loved in the United States? They are perfect for nibbling when inviting guests to your home, delicious and decorating and brightening up the table. Today we will point out some tasty and do-it-yourself ideas. Read on.
Marshmallow flowers
Ingredients
15 red or orange marshmallows, 3 white marshmallows, 3 skewer sticks, royal icing, water, baking paper, colored cotton ribbon, large glass tumbler, florist sponge block, green acrylic paint.
Method
Soak the sticks in the water for five minutes. Then string the largest and most colorful marshmallow and a white marshmallow onto a stick. Then, with the icing, glue the remaining four colored marshmallows to the white one and press for half a minute with your fingers to make them adhere well.
Tie a cotton ribbon in the middle of the stick to match the colored marshmallows. Take a piece of florist sponge, color it with green acrylic paint, and put it in a glass with a wide bottom. Finally, insert the three flowers by piercing the sponge; place the realization on the sides and in the table's center to tease the guests.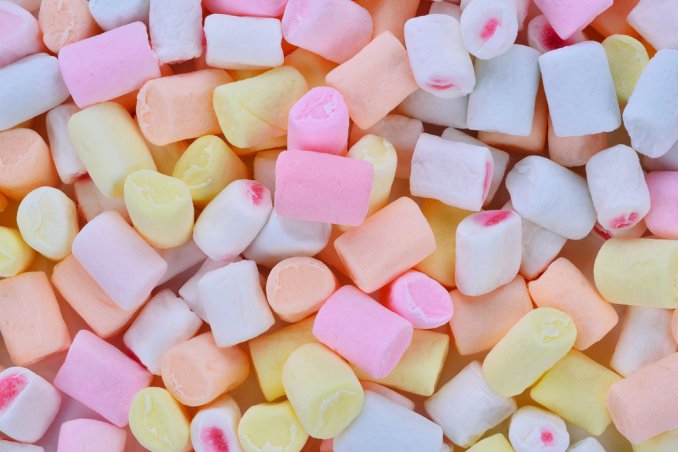 Marshmallow pops
Ingredients
Sticks from skewers, water, large marshmallows, a piece of dark chocolate, baking paper, colorate candies.
Method
First, put three marshmallows on the stick after wetting it with water. Then melt the dark chocolate by leaving it in the microwave for one minute at maximum temperature, and then, with the help of a spatula, pour the chocolate over the marshmallows to cover it evenly. Let cool on the baking sheet. Before the chocolate hardens, decorate the skewer with scattered candies. You should make lots of them if you want to offer them as a fun dessert.
Adapted and translated by Wiki Avenue Staff
Sources: Donnad