Store-bought processed cheese is not the healthiest product. But such a snack can be easily prepared at home, and it will not contain harmful additives. We offer to help you make melted cheese with the addition of fried mushrooms. It can be spread on bread, omelets, baked goods, and soups.
Time for preparing
Calorie content
Ingredients
250 g soft cottage cheese
100 g butter
0.5 tsp salt
0.5 tsp soda
1 PC. egg
200 g champignon mushrooms
3 tbs of vegetable oil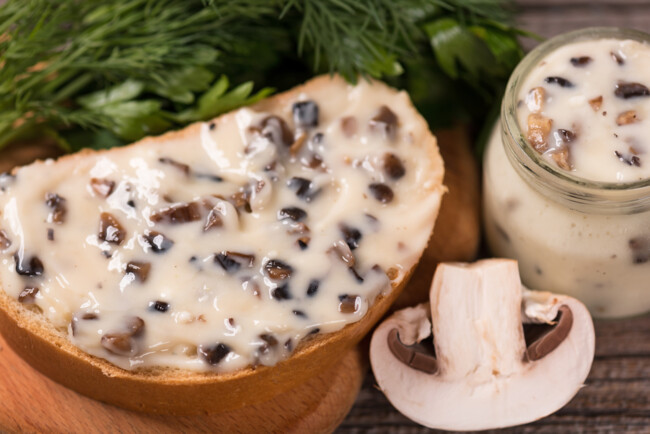 Cooking method
Combine cottage cheese, egg, salt, soda, butter at room temperature.
Punch well with a blender until creamy.
Place the dishes with the mixture in a water bath. Simmer for 15-20 minutes with constant stirring. You will get a stretching plastic mass.
Cut the mushrooms into small pieces and fry in vegetable oil, lightly salt.
Stir the mushrooms into the curd. Stir occasionally until the cheese has cooled completely.
Adapted and translated by Wiki Avenue Staff
Sources: Today Lifestyle