The birthplace of steak is England. Translated from English, "beef steak" means "a piece of beef." The recipe for making a real steak is not complicated, but it requires adherence to several fundamental rules, without which you will not get a juicy and aromatic dish.
Time for preparing
Calorie content
Ingredients
2 pieces of beef tenderloin 180-200 g each
2 tbsp of olive oil
80g butter
0.5 cups dry red wine
Ground black pepper
4-6 cloves of garlic (no need to peel)
Rosemary and salt to taste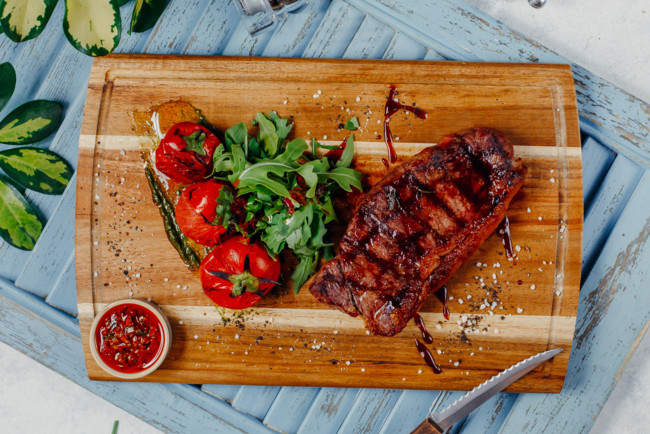 Cooking method
Wash portioned pieces of meat with cold water and dry. Rub the meat with pepper, herbs, and salt.
Heat olive oil or butter in a frying pan (best of all, in a cast iron) and fry the meat on both sides over high heat for 1 minute.
Reduce heat to low and cook on each side for another 7-8 minutes.
Put the ready meat on a hot plate.
Pour into a frying pan where the meat and wine were fried and put the unpeeled garlic cloves, bring to a boil over high heat.
Mix well the resulting sauce and pour over the meat.
How to serve steak
Serve hot with mashed potatoes, baked vegetables, and salad.
Adapted and translated by Wiki Avenue Staff
Sources: Today Lifestyle