Cleaning the radiators internally and removing dust from the inside is important, both for hygiene reasons and to keep the surface free, facilitating atheat diffusion. Therefore, to make heating efficient and save money, let's see how to clean with these easy tricks.
Clean the radiators and the interior at least once or twice a year or, better yet, periodically.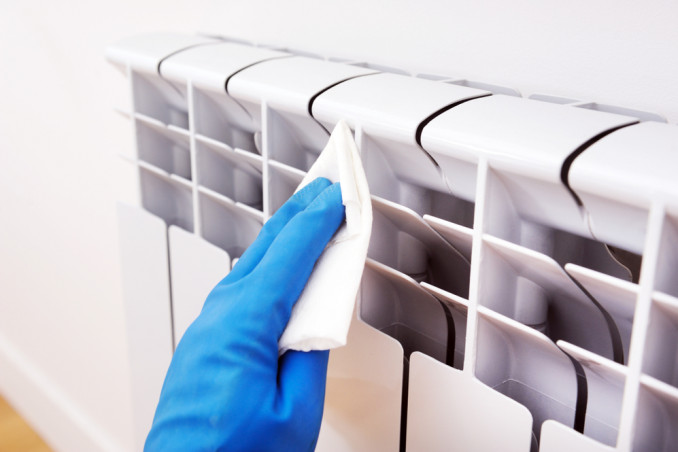 3 Tips For Cleaning The Inside
First, lay some newspaper or old rags under the radiators, so you don't have to pick up dust and grime from the floor. You can also dampen them slightly so that they trap dirt that falls.
Then you can choose one or more remedies for cleaning the inside of the radiators, to do when they are off.
Also, remember to clean the space between the radiators and the wall as well.
1) Around a rigid meter, wrap an electrostatic cloth or an old rag. If necessary, secure the cloth with tape. Lower the rails inside the radiators and clean the internal walls pushing the dirt towards the floor.
2) Another trick to clean the radiators internally is to use the hairdryer; direct the hairdryer jet from the top, inwards, and downwards.
3) If you have a vacuum cleaner, check if you have a suitable tool for this cleaning point.
In general, we remind you that there are special brushes and pipe cleaners for cleaning the radiators' inside. and when cleaning, be careful not to scratch the surface.
Adapted and translated by Wiki Avenue Staff
Sources: Donnad