Frames are used to decorate the house with our style and highlight the paintings, photos, memories: let's see how to do it with or without nails. Here goes.
What to watch out for?
If you use nails, you must be careful not to intercept pipes and cables. Generally, their presence is detected with a special detector. You can also consider putting special triangles on the back of the frame at the corners so that the accessory does not touch the wall directly.
Obviously, the first thing to do is decide where you want to hang the frame and at what height. You can also make a template with cardboard or reproduce the frame directly on the wall with masking tape to get an idea.
Either way, mark the spot with a pencil or scotch tape. If the frame already has the attachment and it is a little lower than the top edge, then you need to measure this distance and bring it back to the wall so you know where to insert the nail or the hook.
In general, to position the frame straight, you can use the spirit level.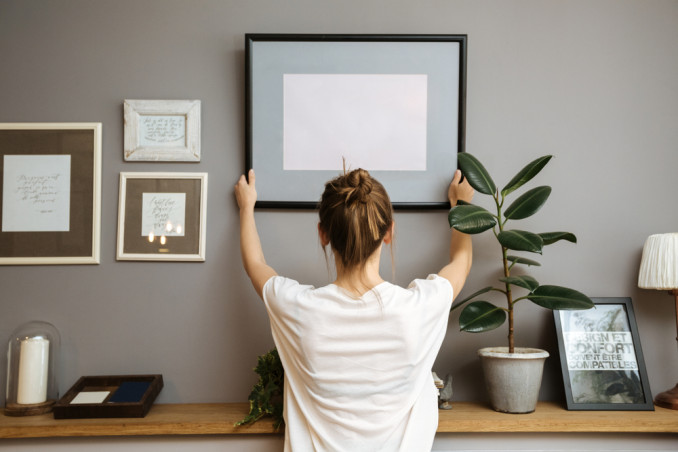 A-frame without nails
If you don't want to make holes in the wall, you can affix the frame without nails and use double-sided adhesive tape suitable for fixing the wall or adhesive hooks.
How to hang a frame with nails
If the frame already has an attachment, as we have specified, carry over the distance between the top edge and hang on the wall to fix the nail or the hook in the right place.
If, on the other hand, the frame doesn't have an attachment, consider adding a hook to the center or sides of the top edge, depending on the size and weight of the frame.
On the market, you will also find adjustable hooks.
Adapted and translated by Wiki Avenue Staff
Sources: Donnad