Furnishing the entrance to the house is not trivial as it is about creating an environment that is, at the same time, welcoming and comfortable, orderly and personal, to enhance the entrance. This helps you feel at ease when you come back home or even welcome those who visit you.
So, you have to find a balance between your taste and functionality, organize the entrance, and give it your own touch of style. Here goes.
1) Decorate the functional elements that typically can be found in the hallway, as a hanger or hooks. The creative idea is to personalize them with decoupage.
2) Consider putting a small piece of furniture, a chest, a trunk, anything in which you can store the objects and accessories that tend to accumulate at the entrance, such as bags, shoes, or umbrellas.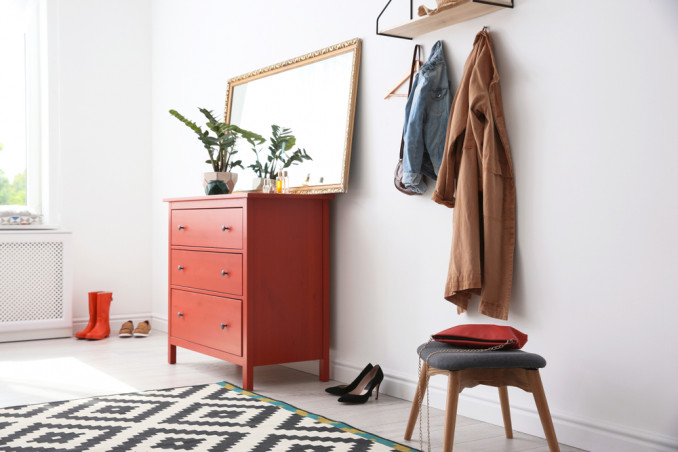 3) To enhance the entrance to the house, put a mirror at the entrance, give light to the environment, and give the feeling that space is larger.
4) Add something absolutely personal such as an object you associate with a special memory, a souvenir of a trip, a photo, and a significant quote.
5) You can complete the decor of the entrance to the house with a composition of dried flowers and stems such as the pope's coins or dry Lunaria. And on the door, you can hang a themed garland inspired by the season and holidays.
Adapted and translated by Wiki Avenue Staff
Sources: Donnad