Between problems of time, space, and climatic conditions, hanging the laundry to dry often becomes one of the most hated domestic chores. Having some extra attention will allow you to protect your clothes and speed up the ironing process. Here is more.
Do not rush

Spending a little more time at this stage will allow you to save a lot of time when it's time to put your clothes back in the closet. Shake the garments and tighten the seams to prevent annoying wrinkles from forming while drying; if spread well and without wrinkling, many garments can be stored only with very fast ironing or even without being ironed. You will then have to "iron" the shirts and jackets' folds, retracing all the folds with your hands.
Separate the garments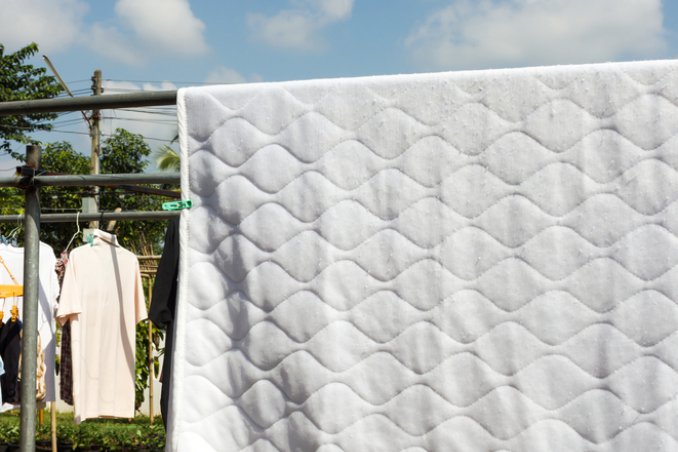 Be careful not to place white and colored garments or garments of different colors together because drying and dripping could create stains that are difficult to remove; if well spaced and separated, the garments will dry faster and better.
Long and short garments

Alternate rows of long garments with rows of short garments will allow you to develop better air circulation, making the garments dry faster.
Beware of clothespins

If placed in the wrong way, the clothespins can cause unsightly creases or even holes and tears; these, in fact, should be positioned in the most robust parts of the garment; for a better result, hang the jackets, shirts, and more delicate clothes on hangers. Skirts and trousers should always be hung from the waist, briefs from the waist and socks from the hem, while T-shirts with lower edges.
Also read: Top 6 Common Mistakes To Avoid While Washing Clothes
Other tips
– Collect the laundry as soon as it is dry, not to dry it too much, and before storing it, fold the garments so that they do not crease.
– Sheets should be spread over two threads to avoid wrinkles.
– The most delicate garments must be hung inside out, and colored wool and silk garments must never be hung in direct sunlight.
Adapted and translated by Wiki Avenue Staff
Sources: Donnad