It doesn't matter how much money you give for the item. Much more important is whether you picked it up correctly. Here are some tips to help you make the right choice.
Each of us has inexpensive things; some have a souvenir T-shirt and socks from the underpass; others have a whole wardrobe. Today, I will formulate a few recommendations to not pay twice after trying to save on clothes.
A challenge for the 21st-century researcher
Not everyone can find a beautiful and cheap thing, so sometimes this is the most exciting part of shopping.
Bookmark your favorite online stores and check back during sales periods. This is the time when the secret becomes clear. The most unusual things remain for sale; complex colors, ultra-fashionable styles, non-standard colors. That is, just what scared the average buyer and turned out to be too tough for him. If you know how to combine it correctly and find something of your own, your style will definitely be one of a kind.
Temporary can become permanent.
Let's say you're on a picnic and suddenly remember that you didn't bring extra socks or a T-shirt. Or it's getting colder outside, and you want to throw something warm and cozy on your shoulders, but there is no time to go to your favorite store. Inexpensive stores with a basic assortment of practical, simple clothes in regular colors and indefinite silhouettes will help cope with the situation.
Emotions, forward!
Trending accessories and clothing should only be bought from cheap brands, if only for the reason that wearing this summer's hit next summer will be very, very wrong. And the clothes of expensive brands are of high quality, and it is always sad to throw away clothes in perfect condition just because the season is over.
If you liked the color and unusual cut or you just "have never had this before," feel free to take it! You don't even have to try it on; put it on a couple of times – you will cheer yourself up, and after several washes, you still have to throw it away.
You are looking for a berry, but you find a mushroom.
You've planned to spend money on updating your seasonal wardrobe, buy basic black shoes, a beige coat, simple blue jeans. And suddenly we found ourselves in a store where you can buy such things much cheaper than you expected. In order not to waste time on repeated shopping, pay attention to the following points.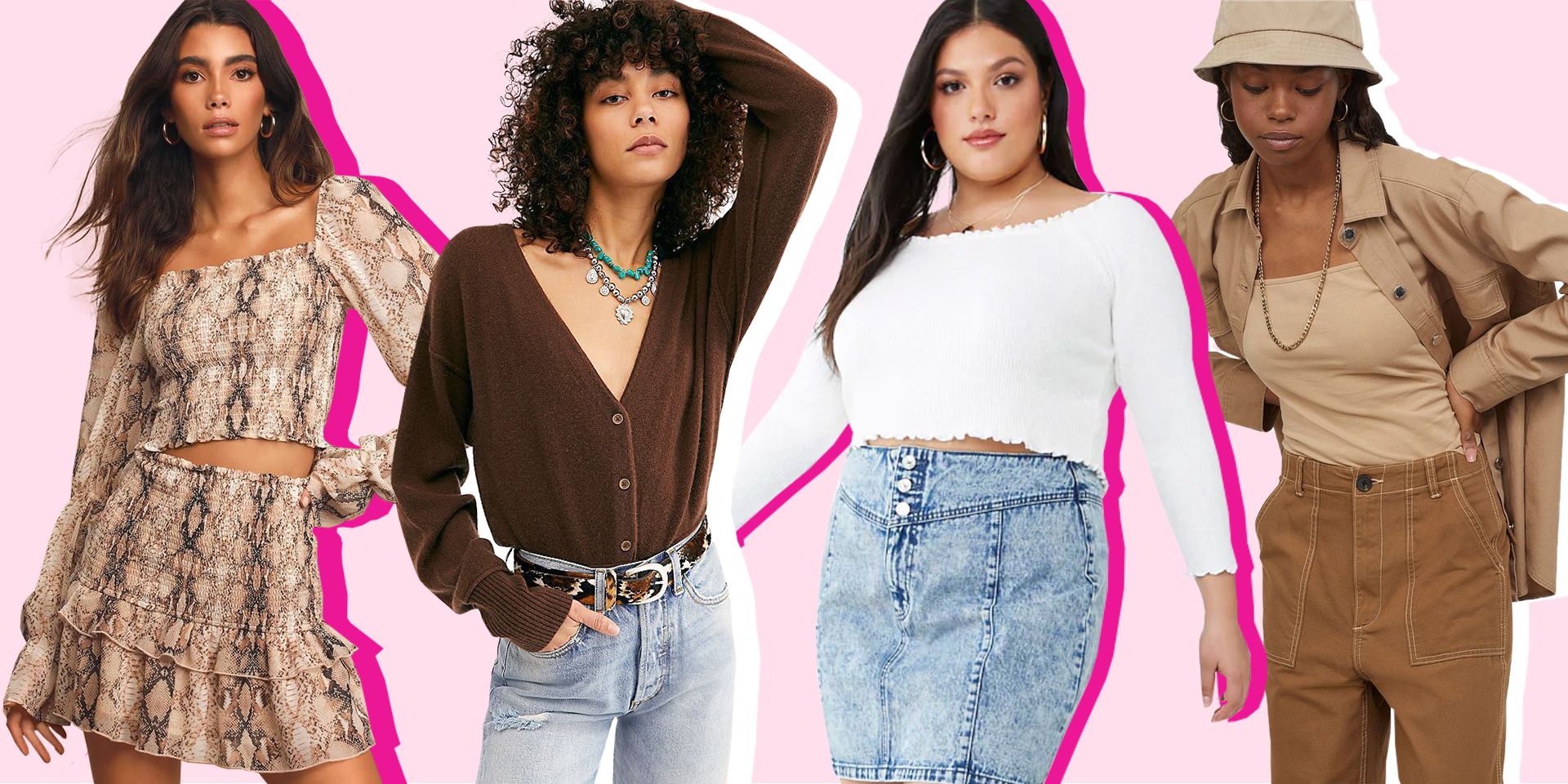 Composition
If you see a jumper for 600 rubles, which includes 20% cashmere, this may well be true. Here is just cashmere from short fibers, which means that after two days of wearing, it will begin to peel off (become covered with pellets), and this process cannot be stopped either by shampoos for delicate fibers or by machines that shave off the pellets. The same applies to inexpensive natural silk; it is loose and can easily tear or form a puff.
Give preference to inexpensive raw materials from which there will be no unpleasant surprises: cotton, viscose, polyester.
Colour
The white color of fabrics with a cheap composition tends to turn yellow, and stains can also be washed off worse. Black, chocolate, and dark blue can lose their color after several washes: cheap dyes are often unstable. Therefore, look for middle solutions: shades of gray, beige, multifaceted green, coral-peach tones also gently transform over time.
The size
If you buy imitation leather shoes for 1,500 rubles, keep in mind that they will not stretch or spread along the foot. Try on so that it is comfortable and in size right now.
Additional elements
Manufacturers of economical clothing and footwear always choose three components; cheap material, accessories, and quality tailoring quality Bows, buckles, zippers, buttons will be of poor quality and can break at the most inopportune moment, and besides, they cost money. Therefore, the simpler, the better, especially when it comes to basic things.
And finally, if you liked the price of the item, take a step back and ask yourself, "Do I like this color? Does it suit me? How does this thing sit? Does it disfigure the figure? Where can I put it on? Who can I meet about this? "
Style is determined not only by what we wear, but also by how we make our choice and how quickly things rotate in the wardrobe.
People will continue to buy cheap clothes and shoes because it's cool (any fool can buy expensive and beautiful ones). After all, with the money saved, you can go on a trip or have fun with friends, and for a thousand more reasons you can give me yourself. The main thing is to surrender to this vice with knowledge of the matter and all the nuances.
Adapted and translated by Wiki Avenue Staff
Sources: Life hacker