For those trying to contain fat in their diet, the Nutella cake without eggs is a recipe for a delicious, simple breakfast idea. The beauty is that even those who are intolerant to this ingredient can consume it without the risk of allergic reactions.
Of course, don't think the calories are meager, but the concise ingredient list and the total absence of extra sugar make it a cake with less guilt. You can also replace double zero flour with wholemeal flour if you want to increase fiber or use skim milk to reduce fat further.
The ingredients for the egg-free Nutella cake are 150g of all-purpose flour, 150g of Nutella, 180ml of whole milk, 50g of sunflower oil, 8g of powdered vanilla yeast, ½ teaspoon of baking soda. If you want to give a greedy touch, garnish it with 200g of Nutella and 20g of chocolate chips. The procedure to make it is straightforward, and the cake that comes out is fragrant and very moist, so it meets the palate of those who do not like sweets that are too dry.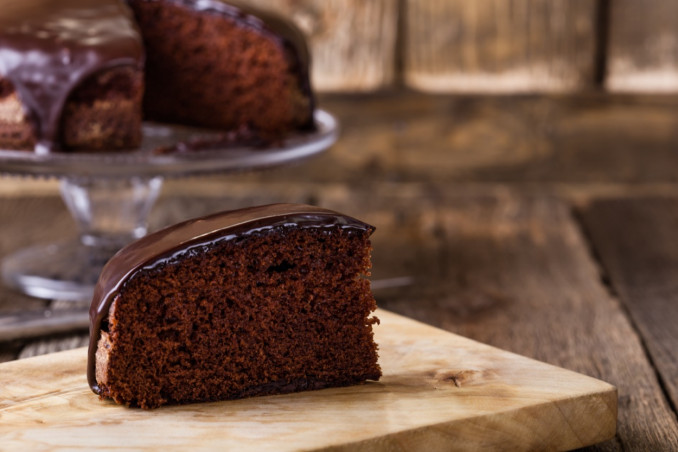 In a bowl, sift together the flour with the baking powder and baking soda and mix, while in a separate bowl, do the same for the milk and sunflower oil. At this point, pour the liquid ingredients into the bowl with the dry ones and mix from the center outwards to incorporate the latter. Finally, add the Nutella and mix until it is well blended with the dough. If it is too solid, leave it on the radiator for a few minutes or melt it in a bain-marie.
After which, grease and flour a cake pan and pour the mixture, leveling the surface with a spatula or spoon. Bake in a preheated oven at 180° C for about half an hour or until, by testing the toothpick, it comes out clean, a sign that our cake is ready to be taken out of the oven and allowed to cool.
Bring it out and decorate with Nutella and chocolate drops.
Adapted and translated by Wiki Avenue Staff
Sources: Donnad