It's almost time for the onset of winter citrus, and we can already think of ideas to reuse the skinned orange, sweet fruit, rich in vitamins, and so fragrant and from unexpected resources. Here are 5 ways and solutions to reuse them at home.
1. To cleanse
Orange peel can be an effective natural shining sponge. If you have a greasy and sticky stove, just use a fresh orange peel to scrub it – natural oils are a perfect degreaser and cleaner.
2. To polish
If your appliances and steel faucets show unsightly water and limescale marks, take your trusty orange peel and scrub to polish them until they shine again. The white side of the orange peels can also polish and brighten dull-looking wood furniture.
3. For cleaning spray

If you want to prepare a natural product and a DIY, put some orange peels in a jar with a lid and cover them with white vinegar. Let it rest in the fridge for a few weeks, shaking it from time to time. After that, pour it into a spray bottle. When you use it to wash surfaces, floors, and windows, you must first shake the bottle.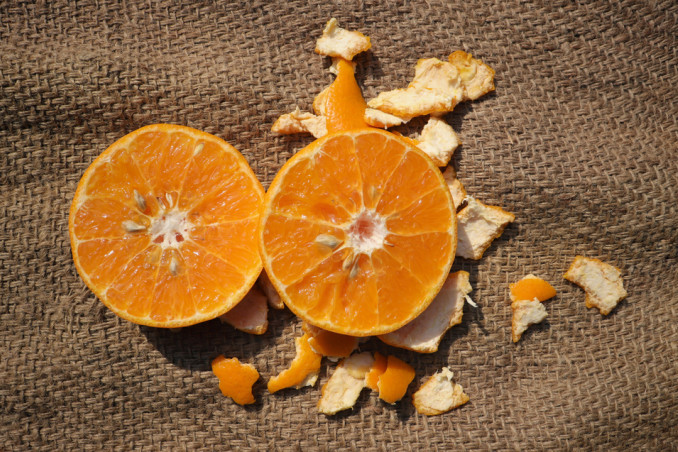 4. As a deodorant
Place some directly on the bottom of the garbage cans to hide the stench before inserting a new garbage bag. Put the zest in drawers, cupboards, cellars, or any other place where mold is easily present.
5. For scented candles
To make the house fragrant, cut the orange in half, remove the pulp, and don't cut the wick in the center of the fruit. Then pour 3 teaspoons of cooking oil into the peel. Let the wick soak in the oil. Then light the flame and let the perfume envelop you in a fragrant embrace.
Adapted and translated by Wiki Avenue Staff
Sources: Donnad