Some financial signs have a completely rational explanation.
Handle money with respect and care
What does the omen say
If you disrespect money, it will take offense and stop coming to you. For the same reason, it is worth storing them neatly, laying them out at face value, and monitoring the notes' condition.
What really is
The practical meaning is obvious. If you thoughtlessly shove bills into your jacket pockets, where they wrinkle, torn, and lie safely until next winter, you are not all right with financial discipline.
For example, you don't know exactly how much money you have right now, and this is one of the important elements of maintaining a family budget.
Spread money among rooms to attract wealth
What does the omen say?
To attract wealth, it is recommended to place a red envelope with a large bill inside each room.
What really is
People are different. Someone is worried about the possible loss of a job and put some money on the card to get through a difficult period. Someone will spread money in rooms to attract wealth and will not disappear in a tense financial situation. Naturally, the more rooms you have, the better the omen works.
Spend more time with successful people
What does the omen say
Rich and successful people have a special monetary energy that, like the smoke from someone else's fire, will saturate you too.
What really is
Successful people can share the experience. Communication with them opens up new horizons that you may not have thought about before. Also, successful people can have great deals for you. True, this omen does not work with those who are not ready to work themselves.
Count your cash more often
What does the omen say
This ritual attracts monetary wealth.
What really is
Indeed, it attracts, and magic has nothing to do with it. By constantly counting money, you understand how much you have already spent and how much is left, and you can control expenses, even if you do not keep a budget. This strategy minimizes the risk of being left with an empty wallet a week before paycheck.
Do not allow a void in your wallet.
What does the omen say?
Do not spend everything; otherwise, the void in your wallet will become permanent.
What really is
Trying to save at least a little money, you begin to control spending and are unlikely to find yourself in a situation where you have nothing to buy milk and bread.
Do not borrow or lend in the evenings.
What does the omen say?
Monetary transactions under cover of the night lead to a lack of money.
What really is
The saying "The morning is wiser than the evening" has scientific confirmation that we make better decisions after sleep. And it may well be that you don't have to go into debt. Or that the person asking you for money cannot be trusted.
It is better to store the stash away from sunlight.
What does the omen say?
It is safer to keep savings in a secluded place.
What really is
Keeping money where sunlight hits mean, leaving it literally in plain sight. Indeed, not the safest place.
Don't spend money right after you get paid.
What does the omen say?
Money should spend the night in the house to attract well-being to it.
What really is
On payday, you feel like Scrooge McDuck and can't resist momentary unnecessary spending. In the morning, you will look at the situation more soberly, which will positively affect your well-being.
Money does not like being talked about
What does the omen say?
If you tell or show others how much money you have, poverty will hear about it and overtake you.
What really is
If you wave bills, poverty can overtake you faster than expected: in a dark alley, at the exit from a bank, at the entrance of a house. Add thieves and crooks of all stripes to the dangers, and you realize that money really does feel better in silence.
Two brooms in the house – to lack of money
What does the omen say?
A broom or broom in the apartment must be in a single copy. If there are more of them, this bodes material misfortune.
What really is
If you purchased two items with completely duplicate functions, this might indicate a rash purchase. It is worth reconsidering the approach to shopping. Well, or throw out old items if new ones are bought to replace them.
Close the taps well and make sure that no water flows in the toilet
What does the omen say?
Superstition came from the East along with feng shui. In this practice, money is associated with water: if the liquid is wasted, your material well-being disappears along with it.
What really is
Also read: How to Overcome Procrastination in 5 Minutes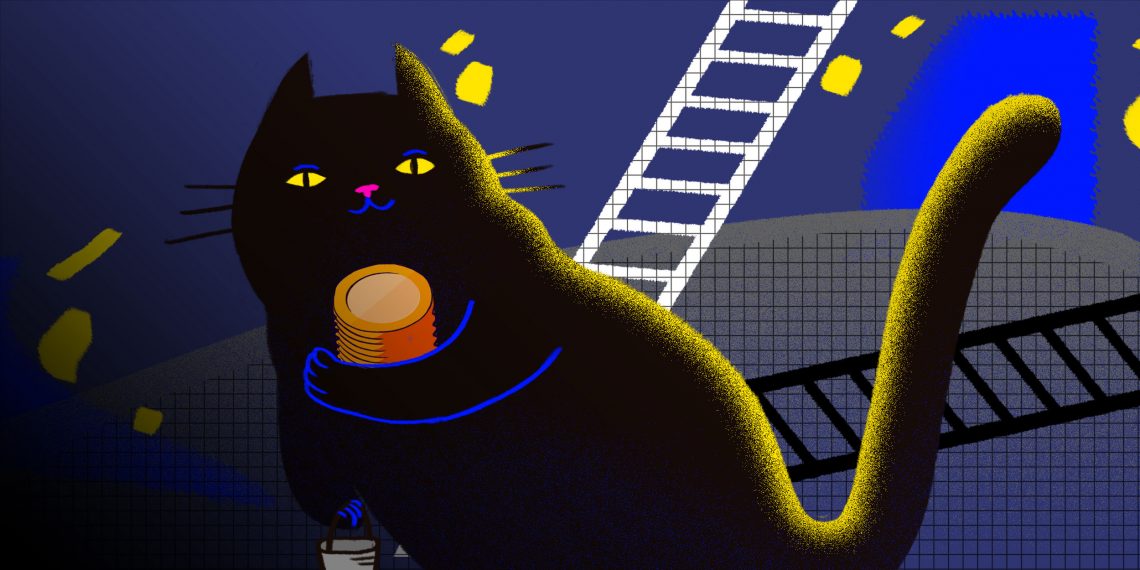 Repairing a leaking faucet or toilet bowl will reduce water consumption and the amount in payment for housing and communal services – a complete benefit.
Money loves movement, don't let it stale.
What does the omen say?
If you collect money and store it in a stocking, you can forget about financial well-being.
What really is
This sign can be approached from two sides. Firstly, money is a tool, and if you aimlessly collect banknotes, then there really is not enough sense in this. Secondly, without movement, money really, if not wither, then depreciates at least. For capital to grow, they need to be invested.
Adapted and translated by The Cop Cart Staff
Sources: Life hacker